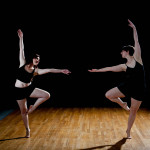 Thank you Arizona Commission on the Arts!
YES!!! I would like to become a Friend of Canyon Movement Company.
Please count me as a dance supporter in our community!
You receive occasional e-letters, discounts to certain events, recognition in programs, and satisfaction in supporting modern dance in Flagstaff. Please renew your tax-deductible membership and your support of professional modern dance in our community today. Your support is needed and appreciated!

---
---
Contribution Options:
Student ($20): program listing, email event notices.
Friend ($50): PLUS discount card (on hold for 2021), special events' invitations.
Dancer ($100): PLUS two tickets to a concert.
Principle ($250): PLUS a free gift
Choreographer ($500): PLUS 1/2 page ad in one printed program.
Patron($1000): PLUS an invitation to selected dress rehearsals.
We would like to thank all of our current members:
Patron $1,000+: Arizona Commission on the Arts, Arizona Community Foundation, City of Flagstaff and Creative Flagstaff, Dr. Scott* and Gina Darlington
Choreographer $500+:  Eric Walden, Robin Silver
Principle $250+: Kristen McBride, Joseph & Stacia Simonsen
Dancer $100+: Arapas, Inc./Aleia O'Reilly, Peter Bruce, Amanda Craver, Brad Dechter, Andrea Graber, Carol and Stephen Hart,  Northern Arizona Orthodontics, Shari Sylvester, Jim Torson,  Kelly Poe Wilson
Friend $50+:  Stephen Babcock, Leslie Baker, Robert and Tina Caskey, Elsie Dunin, Ana Flores, Sherri Gallagher, David and Jean Hockman, Raena Honan, Natalie Jones*, John Kozina and Sara McGee, Breanna Lengyel*, Paul Moore, Sallie Page, Delmy Payne, Robert and Karen Rhoades, Scott Sawyer*, Kari Tai, Lindy Tannenbaum, Christine Westra, Kelly Wiley
Student $20 + Bonnie Dumdei, Ana Flores, Sarah Johnston, Drew Purcell
*Board of Directors:
President: Natalie Jones Secretary: Jennifer Kotalik Treasurer: Scott Sawyer Members at Large: Breanna Lengyel
Canyon Movement Company is supported by the Arizona Commission on the Arts with funding from the State of Arizona and the National Endowment for the Arts, Flagstaff Arts Council with the City of Flagstaff, Arizona Community Foundation, Amazon Smile, and Private Donations.
---
---
If you are interested in serving on the board, please contact Gina Darlington at 928-526-9403
December 22, 2022
Dear Canyon Movement Company supporter,
Thanks to the support of members like you, Canyon Movement Company has continued to operate throughout the year.
We celebrated our twenty-ninth year as a modern dance company. Canyon Movement Company continues to operate, providing choreographic and performance opportunities throughout the community.
At this time, we are asking for your continued support of dance and the arts in our community. We hope you will be able to support Canyon Movement Company for the upcoming year. If you have never donated, we welcome you! If you are a long-time supporter, thank you for believing in us! Please consider renewing or increasing your membership. Check with your tax preparer, but generally, if you make your donation BEFORE you file you 2022 taxes, you can still deduct your donation, even if it's 2023 on the calendar.
You can pay online by clicking the "donate" button above.
Or send your tax-deductible contribution to: Canyon Movement Company, Inc., PO Box 31002 Flagstaff, AZ 86003
We want to take a moment to thank all our friends and supporters! We, like everyone else, keep moving forward with a cautious eye on the future. We can't wait to see you at a performance soon. We are excited and grateful that the City of Flagstaff and Creative Flagstaff, the Arizona Community Foundation, and the Arizona Commission on the Arts continues to support us with grants and awards. Thank you! We are so grateful for the support these organizations are giving the arts in our community!
"Like" us on Facebook for the latest updates! https://www.facebook.com/canyonmovement and follow us on Instagram @canyonmovementcomany
---
---
We want to express our deepest gratitude to the City of Flagstaff, Creative Flagstaff, the Arizona Commission on the Arts, the National Endowment for the Arts, and the Arizona Community Foundation for increased support for the 2021-22 fiscal year.
We are deeply humbled by your belief in the good we do in our community. Thank you!
---
Canyon Movement Company is generously supported by the following: