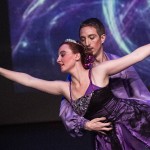 Canyon Movement Company, Inc.
Mailing address: PO Box 31002
Flagstaff, AZ 86003
RAVE REVIEWS!!
Arizona Dance Festival September 2022 Viewed/Reviewed
Company: Human Nature Dance Theatre
Choreographers: Cynthia Ahlers, Gina Darlington, Jayne Lee
Performers: Cynthia Ahlers, Gina Darlington, Jayne Lee
In Petricor, we are presented with a gathering of archetypes – three women of a certain age, elegant in long black jumpers, standing back-to-back center stage. The trio seemingly possess the collective wisdom of the crones and have assembled to perform what I can only interpret as a ritual. They are serious and what they are performing is of some consequence. Be they witches? Who knows. What seems certain is that these women are familiars of long standing, bound together by some long association and now by their common purpose. They seem to be acting in concert out of a mutual knowledge, deeply held, requiring no language.
The three stand back-to-back, in a tight circle with only the small stool between them. There is a gesture here that feels like a motif, or at least a central element in the performance. The performers thrust one arm outward, palm vertical, hand strait and pointing. This is done repeatedly and forcefully, giving the impression that something is being warded off or held at bay – a wordless admonition. One of them stares momentarily into the distance, alert to something in the great out-there. A power is being exercised here. It feels ancient – but to what purpose, we don't know. Mutual protection? Interceding for a community? Saving the planet?
Whatever it was, we were allowed to witness something very personal and authentic. The mutual connection was unmistakable in their twining gestures and momentary tableaus. They were fierce with whatever lay beyond, but equally tender with each other. When one performer would mount the stool to make an exultant gesture, she did so with the careful assistance of the other two. In a small, unchoreographed moment, not meant for the audience, one of the women lightly placed her hand over that of another, certainly an act of wordless acknowledgement and reassurance.
I don't want to speculate on the implications of the title, Petricor, which is the scent created when rain falls on dry, dusty earth. It is conceptually potent but in this context enigmatic and, I think, highly personal for this collaboration. The connection between these women was apparent and felt very real. As mature artists, what they celebrated together and whatever they defended against, they were able to abstract into movement and they brought their authentic selves to its performance. As co-collaborators, they shared that movement with us, creating this moment of quiet power and enduring beauty.
Did you see the pics in the paper?
Boundless! Spring Dance Festival.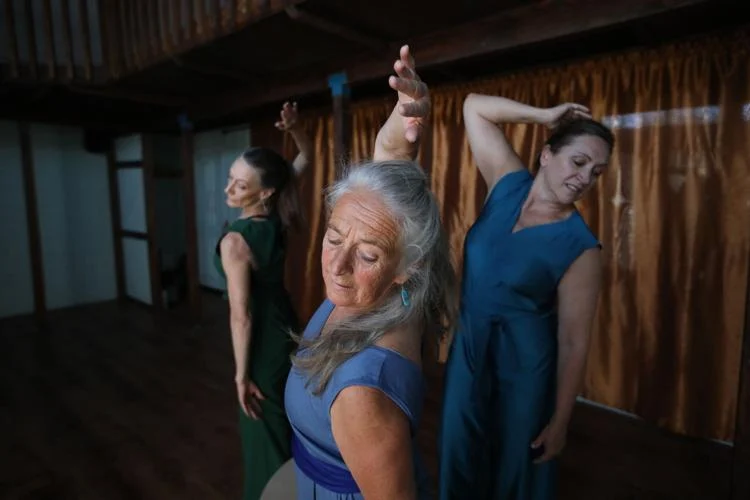 Director Gina Darlington receives awards!
The Voyage Phoenix magazine highlighted our director in June 2021 Read the article here.
2020 Nutcracker previews!
See the Arizona Daily Sun Article here! Thanks to James Hasapis, Chris Verrill and Theatrikos' "Live from the Theatre Basement" for the great interview about our upcoming Virtual Nutcracker! See the video here: FB and YouTube Links https://www.youtube.com/watch?v=KrqIWnEG–8https://www.facebook.com/watch/?v=375912687039171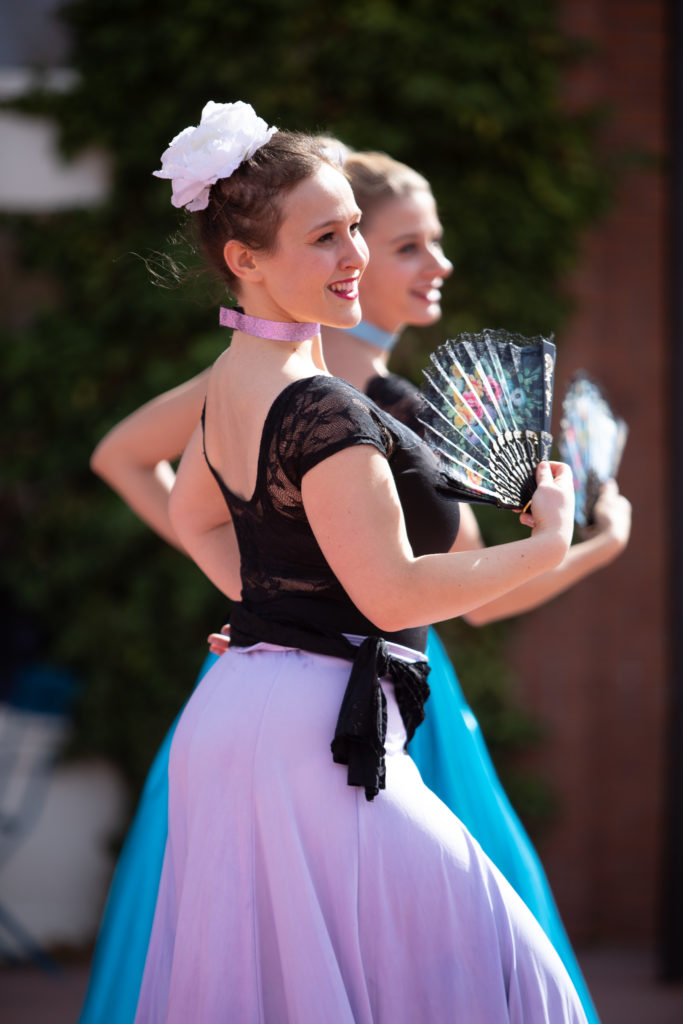 Did you see the article in the Arizona Daily Sun? about our Virtual Halloween Show encore from 2019?
Did you see the article in about our Virtual Spring Dance Festival? Sunday's Arizona Daily Sun?
---
Thanks to MacKenzie Chase and the Arizona Daily Sun for this great article about our 2019 Christmas Carol in Dance!
Read about "Launch" in the Arizona Daily Sun.
The Flagstaff Performance Art and Film Festival was awesome! See article in the Daily Sun.
See the fabulous article in the Daily Sun about the Nutcracker!
See the article in Sunday's Arizona Daily Sun
Canyon Movement Company received the Viola Award for Performing Arts! We are so honored!
Read about it in the Arizona Daily Sun
Did you see our Review of the show at Summerlin Library Performing Arts Center in Las Vegas, July 26, 2019?
Review in Las Vegas Performing Arts!!  See it here. 
"Canyon Movement Company surprised and delighted the audience with a comedic piece about the frustrations of waiting…and waiting….and waiting… in a doctor's office garbed only in a dignity-depleting hospital gown. What fun can a dancer have with a rolling exam stool that spins and rises and falls and a flowing gown that flaps in the wind?  A lot! Exam Room humanized the long, cold wait for health care. It was charming, and the dancers showed their joy to great effect.  This writer can't wait to do a spinning fan kick on a rolling stool at the next doctor's visit!"
 Photo by Sean Openshaw of Gina Darlington in Exam Room by Canyon Movement Company.
Thanks Melissa Sivigny and KNAU! Listen here: 
Read about our NEW holiday show in the Arizona Daily Sun here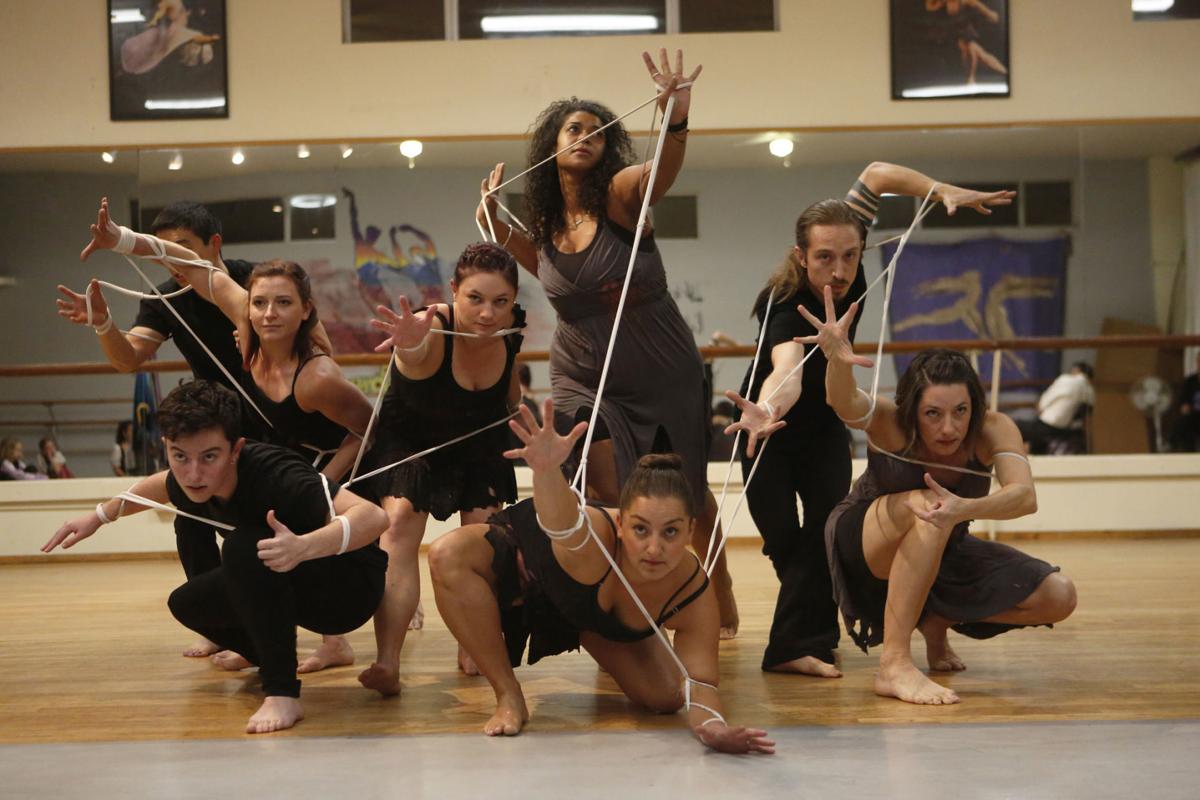 For the past 14 years, Canyon Movement Company has performed "The Nutcracker in Modern Bare Feet," carving its rightful place in the seasonal must-sees of local entertainment.
This year, the dance company will veer from tradition to debut "A Christmas Carol Suite in Modern Bare Feet." With change comes an opportunity for growth, and the performance will feature original choreography to tell the story of the miserly Ebenezer Scrooge.
"It's been really fun, I think, not only for the adults who some have been in ['The Nutcracker'] maybe 12 out of the 14 years but also for a lot of the kids," director Gina Darlington said.
Paul Moore of Human Nature Dance Theatre will perform as the infamous Scrooge and has been working on how to approach the role as a central character that's not necessarily the focus of the show.
"He's very in tune to how to interpret the moods and the feeling of Scrooge," Darlington said. "He has done a lot of butoh, and I think that has really benefited us because he really internalizes the character. I don't think I could have made a better choice for Scrooge."
In Charles Dickens' 1843 novella, he describes Scrooge as "a squeezing, wrenching, grasping, scraping, clutching, covetous, old sinner! Hard and sharp as flint, from which no steel had ever struck out generous fire; secret, and self-contained, and solitary as an oyster… He carried his own low temperature always about with him; he iced his office in the dog-days; and didn't thaw it one degree at Christmas."
Moore said he has been rereading the book to prepare for the show and drew from it in his interpretation of the character.
"The way that I'm connecting directly from my experience is just the place that we all get to when we're stressed and trying to make a living, and things get crazy at work," he said. "You just have to put all your attention to that, and sometimes that can make you unavailable to friends and family.
"This is a dance performance, and there are a lot of different forms of dance, but it's also theater and trying to tell a story, so I bring some of that with me. I'm starting to work on the idea of how simple and minimal my movement can be and still tell a story."
When Scrooge is visited by the Ghost of Christmas Past and gains insight into how the actions of his younger self shaped the man he became, he is forced to consider changing his ways before it's too late to find happiness.
With brand new choreography comes the freedom to choose new music as well, and Pink Floyd's "Money" will serve as the soundtrack to a dance highlighting Scrooge's goal of making money instead of building meaningful relationships. Moore's daughter Ella will dance as one of the gold coins in that piece.
As with past Canyon Movement Company productions, other community troupes – Flagstaff Aerial Arts, Momentum Aerial and Velocity Dance Company – are contributing talent to the show.
"That's part of our mission and I think that's one of the great things about Canyon Movement is that we do reach out to work with other people," Darlington said.
Laurel Combs of Momentum Aerial will interpret the Ghost of Christmas Past on a suspended hoop and Kristi Long of Flagstaff Aerial Arts will perform on stilts as the Ghost of Christmas Present. The Ghost of Christmas Future is made up Canyon Movement dancers who torment Scrooge.
The company also performs the production free for several area schools, allowing more people to see it while spreading a message of good-doing.
"The whole holiday thing, it's kind of meant to be festive and a family affair, but sometimes it just seems like it adds more stress and we get caught up in all the work it takes to make it happen," Moore said.
"A Christmas Carol Suite in Modern Bare Feet" invites attendees to reassess what's important to them this holiday season and learn to appreciate the simple things in life as they take part in a brand new show.
Check out the article in the Arizona Daily Sun about the 2018 Spring Dance Festival  HERE. 
Read this article about our 2017 Spring Dance Festival here. 
Nice Article on Sunday about our 2017 Nutcracker performance  here.

Desirae Barquin, left, and Samantha Quintanilla have danced their way through the cast of Canyon Movement Company's The Nutcracker Suite in Modern Bare Feet over the past 14 years. Barquin started as a flower girl and party girl and this year will dance the role of the Snow Queen. Quintanilla started as a mouse and this year will dance the role of the Sugar Plum Fairy.
Jake Bacon, Arizona Daily sun
A lucky few discover their passion early on in life, whether it be for studying the stars, performing music or helping others in various capacities. For Desirae Barquin and Samantha Quintanilla, they set out on their path to becoming the Snow Queen and Sugar Plum Fairy respectively in Canyon Movement Company's production of the Nutcracker when they were still unsteady on their feet.
"When I was younger the Sugar Plum Fairy was a role model," Quintanilla said. "Looking up to the Sugar Plum Fairy and then transitioning into that role and knowing that people are looking up to (me)" was one of the main things she said she kept in mind throughout rehearsals.
The two dancers in Canyon Movement Company have played almost every role imaginable in the classic holiday show. Now in its 14th consecutive year, "The Nutcracker in Modern Bare Feet" gives a fun twist with updated choreography and a reworked story.
The dance company will be returning to their home stage this year at the Clifford E. White Theater on the Northern Arizona University campus. The show will run Friday and Saturday, Dec. 8 and 9, at 7:30 p.m. with a matinee performance at 11 a.m. Saturday. Tickets are $17 for the general public, $11 for students and children, plus applicable fees from the NAU Central Ticket Office. For more details, visit CanyonMovementCompany.org.
Dancers in the company start getting into the headspace for the performance as early as September by listening to the theme music written by Russian composer Tchaikovsky and practicing until the choreography is second nature.
"We both put a lot of work into our pieces so it's a lot of rehearsal times but it's definitely very rewarding when the show is here," Barquin said.
As the familiar story goes, Clara, performed by Ella Moore this year, receives a nutcracker doll from her Godfather during a holiday party only to have it broken by her little sister Frankie. Heartbroken, she goes to bed but is then transported to a fantasy land in her dreams where the doll becomes a life-size prince, no longer in pieces, who fights off an army of mice.
"It's very familiar to watch it as an adult at the party," Barquin said.
"It's Flagstaff tradition," Quintanilla added. "It's typically classical ballet but we do a more modern dance in bare feet and I think that adds a more grounded feeling to the show. It's very authentic"
"When we started this, (the important thing) for me was finding that authenticity because I wanted it to have more meaning than what it does traditionally," executive director Gina Darlington explained.
When Clara and her prince arrive in the Land of Sweets the Sugar Plum Fairy thanks them for defeating the mice army with a show: which includes a Chinese ribbon dance, Russian folk dance, belly dancing for the Arabian dance and a flamenco Spanish dance.
"And then we put in really tricky things like acro-yoga, and we do a couple of aerial pieces," she said. "We just try to change everything a little bit so it stays fresh for you and for us as performers."
One thing that has stayed the same over the years is the "Waltz of the Snowflakes" performance.
"That's the piece that made me have to do the Nutcracker after I saw it the first year," Darlington said.
"It starts with the Snow Queen beckoning on all of her snowflakes so there's lots of large moving patterns that go across the floor and it's very expressive," Quintanilla explained. "It's reaching arms and long legs. We're snowflakes, so it's a very whirling dance."
A cast of more than 40 dancers from Canyon Movement Company as well as Canyon Dance Academy, Velocity Dance Company, Monsoon Sisters Belly Dance and Flagstaff Aerial Arts make up this year's unique performance.
"We're all so used to working together at this point that a lot of times we share the same kind of common ideas so it's nice to get outside feedback and choreography," said show director Cori Wall.
"I feel that at Canyon Movement Company that's one of the kind of core values, to work collaboratively," Darlington added. "It's a small town and even if you don't work together you still know each other in the dance community, but it just makes it more fun too, like Cori said."
"With the aerial arts, the modern dance, the belly dancing, I think we have a little bit of everything," Barquin said.
2017 Spring Dance Festival Pre-view in the Arizona Daily Sun here
See the article in Sunday's Arizona Daily Sun here. Or read it in its entirety here.
 
See article in the Daily Sun about the 2016 Festival!
Dance for Parkinson's teams up with Flagstaff Arts and Leadership Academy.  Read about it here. 
---

---
The 2015 Flagstaff Performance  Art and Film Festival was awesome! See article in the Daily Sun.
See the fabulous article in the Daily Sun about the 2014 Nutcracker!
See the 2012 article in Sunday's Arizona Daily Sun

Canyon Movement Company received the Viola Award for Performing Arts!  We are so honored! 2011
Read the 2010 article about the festival in the Arizona Daily Sun!
---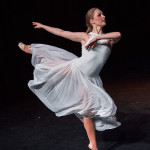 See our 2012 article in the Arizona Daily Sun

Canyon Movement Company performed free demonstration/lectures of the "Nutcracker Suite in Modern Bare Feet" for approximately 500 Thomas Elementary School students, 300 Tuba City Thunderbird School students, and 300 Knoles Elementary School students at Sinagua Middle School. 
---
---
Las Vegas Performing Arts Review  2011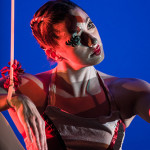 Canyon Movement Company's "Unwanted" dancers sported red ribbons tightly wrapped around their necks, and corset-like ribbons on their well-fitted costumes, giving a feeling of restriction, imprisonment or tight control.  This contributed to the story and character-development as much as the choreography.
---
---
"I have heard nothing but GREAT reviews of the concerts. Nice work everyone!  Even from the most critical sources, I have heard only great things!"
~Anandha Ray, director of Moving Arts Dance, where we performed in their MAD BAD Festival in the San Francisco area in April 2009.
 Something new afoot
For a fifth holiday season, Canyon Movement Company will present its modern version of the classical 'Nutcracker' ballet
By BETSEY BRUNER Arts, Culture & Community Editor  Sunday, December 07, 2008
There's nothing quite like putting a new twist on an old story. For five years, Canyon Movement Company has been doing just that with its "The Nutcracker Suite in Modern Bare Feet," which debuts Thursday night.
Marching to a different drummer than more traditional Nutcracker ballets, CMC's modern version provides a refreshing balance to the world of tutus and pointe shoes, At least two of the four shows are sell-outs each year, evidence that the barefoot Nutcracker has become a popular Christmas habit in Flagstaff, following in the tradition of the original Nutcracker, which for 116 years has been the highlight of the winter holiday season for families around the world (see history box).
"Tickets sales are always booming," said Gina Darlington, CMC executive director, who suggested people get tickets soon.  About 80 dancers are in the production, ranging in age from 6 to 60-plus, Darlington said.
WIDE CULTURAL SPECTRUM
Darlington said the modern show incorporates many ethnic dance groups in a town fond of world dance and music.
"It reflects Flagstaff, because we have such a diverse group of ethnic dancers here," she said. "I feel like it's a little more authentic to the story, because the ethnic dances are real ethnic dances."
Darlington spearheaded the move to create a modern Nutcracker because her roots are in modern dance, she said.
"Because my forte is modern dance, I didn't want to duplicate something that's been done before. So I tried to look at it from a modern-dance perspective, and I feel like we've come up with a good show."
Other Flagstaff touches are a backdrop of the San Francisco Peaks and new costumes by local designer and seamstress Jen Jones of the Red Thread Sewing Company.
"I'm extremely proud of the ethnic diversity of this show," said Gina Shorten, an adult who dances in the Waltz of the Flowers and several other segments. "I think it encompasses a wider cultural spectrum than any other show that's ever been produced in Flagstaff."
MANY NEW TOUCHES
Every year, there are new dynamic changes that keep this production at the top of the "must-see" holiday shows.   New touches this year include the Kuma Tunyali African Dance and Drum Troupe and the Ballet Folklorico de Colores of Flagstaff, presenting authentic Mexican folk dances.  Also new this year are tap-dancing soldiers, as well as new characters in the party scene — food servers, a cat and a mouse. Several choreographers are presenting their work this season, including Barbara Klimowski and Kristi Long, who plays the Mouse Queen and choreographed a new sword fight with the Nutcracker.
"I lose and I died in the show," Long said. "I think it's the most fun."
Dancers Sara Frain and David Falk also choreographed their pas de deux during the dream sequence.  Other diverse elements include a street-performing scene with large Chinese yo-yos thrown with a string, a lock-and-pop dancer, stilts, tap-dancing soldiers and gymnastics.  Most of the dancers are barefoot, unless they are in tap or ballroom shoes or high Russian-style boots, Darlington said.
Article in the Arizona Daily Sun, March 11, 2008 about our Residency at Cromer School. To see the story and photo in the Daily Sun, click here. 
Creative movement comes to Cromer
By REBECCA JACOBS Sun Staff Reporter Tuesday, March 11, 2008
"Five-six-seven-eight …"These counts, which Cromer Elementary School fourth-graders repeat in their minds as they dance, are just one of many tools of creative movement they have recently acquired. "Dancing helps me comprehend stuff," Savannah Brewer, 10 said.
"I learned that dancing is not just throwing yourself all over the place, but learning how to move my body in a controlled way," Ariel Martinez, 10, explained.
Each Wednesday, all four fourth-grade classes at Cromer are treated to an hour of dance courtesy of the Step Into Arts program. The weekly experience began six weeks ago when Canyon Movement Company director Gina B. Darlington and her assistant, Coconino Community College dance major Cori Wall, leapt onto the scene to sweep the students off their feet.
"I really didn't think I would like it, but after doing this, I learned that I really like dancing and can do so many different things," Emily Cody, 9, said.
Darlington said the goals of the project include introducing creative movement as a learning tool and to focus on dance as an art form."They've learned how to use their body at different levels, to make shapes and different ways to travel in space and time. They've learned about energy in dance, body awareness, following directions, working in a group and respecting each other's space."
***To read the rest of the article, scroll down to "Cromer Residency"
 photos by Brian Klimowski
"Place in my heart" choreographed
by Gina Darlington, 2005
Nutcracker's new groove
A local, modern twist on a holiday classic
By Jennifer Rae Palmer Published on 12/20/2007
I love The Nutcracker. And no matter how many times I've seen it, it never gets old."
…The Canyon Movement Co. performed "The Nutcracker Suite in Modern Bare Feet" last weekend at the Clifford E. White Theater on the Northern Arizona University campus. It was the fourth annual production, but the first time I had seen it. …
"The Nutcracker Suite in Modern Bare Feet"successfully blended … two expectations. The end result was a distinctive combination that gave this performance a personality that could only be seen in a small town like Flagstaff. It was an extremely well-orchestrated family show.
***To read the rest of the article, scroll down to "Nutcracker 2007."
Smooth Moves DanCelebration 2006 pays tribute to the roots of dance in grand form.
"Ruins"
By Georgie Mills. Published on 6/29/06
Like weightless entities they move around the room. So comfortable within their own skin, they move without hint of inhibition. The dancers roll and glide, jump and fall – they tell a story, expressing feelings with more meaning than any words might assign. It has been said that non-verbal language communicates 50 percent of what we want to say while our words contribute only 7 percent. In a world without speech, members of Canyon Movement Co., Human Nature Dance Theater and Myriad Dance would certainly be more adept than most – they appear to have mastered the language of the body. Their words are steps, punctuated by a hand movement, a body roll or a gesture.
At the gala concert last Friday, which brought the week-long DanCelebration festival of Flagstaff to an end, Canyon Movement Co. and Irish visitors, Myriad Dance showcased a special dance they have been working on together – a huge feat in itself given that these two companies are from two countries separated by half of a globe. I felt like a guest welcomed warmly into a special dress rehearsal rather than a spectator at a gala concert. There were, it seemed, more performers than audience members in the tiny, warm, wooden studio as the dancers began their first composition.
To read the rest of the article, scroll down to "Ruins" below.
Convergence" of Talent Marks CMC Spring Performance
March 2005 – Arizona Daily Sun Preview of the Concert
Dance lovers will undoubtedly be rewarded when Canyon Movement Company presents its twelfth annual spring performance, Convergence, next Friday and Saturday, April 1st and 2nd at 7:30 p.m. in NAU's Studio Theatre. There is no charge for admission, but donations will gladly be accepted at the door. This performance follows closely on the heels of the successful run of The Nutcracker Suite in Modern Bare Feet which brought the Flagstaff community a new twist on an old favorite to sold-out audiences last December.
Established in 1993, the company continues to grow artistically, as new works and new dancers in this performance will reflect. Newcomers include Carrie Cooper and Katrina Molnar, who are each showing new choreography, as well as dancers Frankie King and Lindy Tannenbaum.
Many will remember the riveting duet performed last spring by Leonard Wood and Amanda Moore, which will make an encore appearance in this concert. Wood will also perform a solo work. The original choreography created by Jayne Lee to Tchaikovsky's Waltz of the Snowflakes for December's performance, has been reworked to new music. Barbara Klimowski, who was new to the company last year, will perform a solo about motherhood. Confluence, features Darlington, Lee, and McBride, and celebrates the enduring relationship of these dancer/choreographers, who have worked together since 1992.
***To read the rest of the article, scroll down to "Convergence" below.
Wednesday, May 2, 2007
Curtain rises on DanCelebration Thursday leaps into action Thursday with free performances at Heritage Square, a variety of master dance classes and workshops and a gala concert Saturday night.Guest artist Breanna Rogers from Colorado will teach and perform along with Flagstaff's Canyon Movement Company and Human Nature Dance Theatre.
There are numerous free events happening during the annual festival, including lunchtime performances at 12:30 p.m. at Heritage Square, an opening reception, film festival and choreographer's showcase. A gala concert will round out the events on Saturday evening. Master classes and workshops will take place daily. Classes include improvisation and technique.The free performances at 12:30 p.m. at Heritage Square on Friday and Saturday will feature improvisational and choreographed works by Human Nature Dance Theatre and Canyon Movement Company.Morning Master Classes at 9:30 a.m. with Rogers are open to the public at $15 per class. Classes are at Canyon Dance Academy, 2812 N. Izabel St.
A free Coconino Community College Choreographer's Showcase will be at 6 p.m. for First Stop First Friday at Canyon Dance Academy. A free film festival Thursday evening after the reception at 7:30 will feature "Ruins" based on last year's DanCelebration experience with Myriad Dance Company from Ireland.The finale of the festival is a gala concert with new works by Canyon Movement Company including a piece co-choreographed with Canyon Dance Academy's Youth Company, Bravura! and dances by Breanna Rogers. Choreography is by CMC members Gina Darlington, Jayne Lee, Carol Hart, Amanda Kapp, Amanda Moore, Cynthia Ahlers, Brian Agnew, and Barbara Klimowski.
The gala is Saturday at 7:30 p.m. at Northern Arizona University's Clifford E. White Theater. Call 523-5661 for tickets. Tickets are $11 or $6 for students.Major funding is provided in part the Arizona Commission on the Arts with funds from the National Endowment for the Arts, and the city of Flagstaff and Flagstaff Cultural Partners. For more information call 774-3937.
–Arizona Daily Sun staff reports
To see the photo in the Arizona Daily Sun, go to http://www.azdailysun.com/articles/2007/05/02/news/local/20070502_local_news_20.txtDanCelebration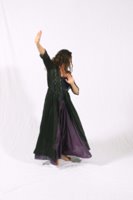 Dear Canyon Movement Company,
Thank you very much for a most enjoyable dance concert on April 8, 2006. I especially enjoyed the piano music before the performance as well as during one of the dance pieces. The singing by the two very talented ladies during one of the dances was delightful and exquisite. Thank you very much for a wonderful afternoon filled with very talented and hardworking dancers!
Sincerely – a contributing member

Nutcracker Review in the Arizona Daily Sun by Gamin Summers 12/12/04
Modern Nutcracker delightful, comic and richly diverse.
Sold-out crowds at NAU's Clifford E. White Theater enjoyed a magical, contemporary Nutcracker this weekend. Flagstaff's modern dance troupe, Canyon Movement Company, showcased local talent and presented a visual feast for the community.
The backdrop for the entire performance was a painting of the San Francisco Peaks, reminding the audience of the intended down-home, current setting of the story. During the opening party sequence, dancers donned today's evening attire – suits and gowns – and children behaved as they would at a Christmas party. One girl had to be carried to the party, kicking and screaming both ways, by her father. Fritz, Clara's brother, drew chuckles from the audience when he disrupted partygoers with his play sword. And when the time came for Herr Drosselmeyer to distribute his gifts, children leaped, grabbed and amusingly fought over the treasures, while Clara watched in anticipation.
***To read the rest of the review, scroll down to "Nutcracker 2004" below.
REALLY OLD REVIEWS –
we've been around a long time now,
with some great feedback from Flagstaff, Phoenix, and Sedona!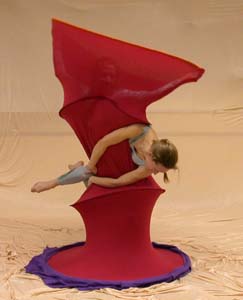 Photo by Larry Coats
Ephemeral Architecture – "The show was a wonderful tribute to architecture. The dancers performed amazing feats of connectivity…extremely athletic dance with lifts and extended legs. "Geometric Inclination" had excellent timing…almost perfectly synchronous, or remaining one measure behind in imitation. It also was athletic, full of jumps and collapses. "Furbellowed Funnel" had audience members laughing out loud…it was interesting and playful. "17 Windows" was complex and athletic. "Falling Water II" was another frolicsome adventure involving pots and pans and a Sea World-style grand finale with dancers dousing each other. I am happy to see such growth."
Flagstaff Live! March 14, 2002
"Once again, Canyon Movement Company has helped to redefine what art is in the community. We can only hope for an encore performance."
~June 2000, Arizona Daily Sun
"This was dance, pure and simple: no emcee, no fancy frills, just artists baring their collective souls onstage. It was done with verve, color, inventiveness and creativity, ranging from humorous to incredibly intense all thoroughly rehearsed and delivered in a professional manner." ~Flagstaff Live!:November 16, 2000
"Our Hands" choreographed by Gina Darlington,
photo by Brian Klimowski
"Canyon Movement Company from Flagstaff danced two highly original and finely executed pieces, both choreographed by company members: Tripersephone by Sarah Laufer and Trance by Kristen Widmer. Tripersephone was an ingenious take on Persephone's return from Hades as embodied by three women webbed together in the same dress. Trance, with three women in kaftans slit to the hips, featured hyper-aerobic upper body articulations to mesmerizing Arabic Music. "

Arizona Republic: January 1998
Photo by Brian Klimowski
"Roses to the entire troupe for turning out an interesting, eclectic experimental dance show. I watched with furrowed brow as eight-months-pregnant Gina Darlington performed, convinced at first I was seeing a send-up of Barbara Streisand's Funny Girl act. After I realized it was a realio-trulio very pregnant woman up there dancing (is this dedication to your art, or what??), the show gained a whole new dimension. The best part of the evening, for me, was a number called "Shipwreck and Landing" performed by Jayne Lee. The sole music accompanying the piece was the gentle symphony of waves crashing on a seashore. Fabulous. Beautiful. Memorable."

Flagstaff Live! April 30, 1998

"Saturday, April 12, SAC presented the blending of art movement and music with the Flagstaff-based Canyon Movement Company's interpretation, Thoughtforms, based on sculpture and poetry by Mirtala. …individual choreographers, translated the forms in bronze to movement in space. Some were very literal, others used the art as a catalyst for their own self-expression. All of them were spellbinding. The flute and percussions of Lance Teurff were just the right cushion for the dancers to pulsate against. The company leaves room for individual expression, then fuses all together with discipline and intensity."
Red Rock News, Sedona, AZ May 2, 1997
---
---
Continued text from Articles above:

***Cromer School Residency (Continued from above)
Through the weeks, Wall said she has seen tremendous change in the students' abilities. "They're retaining information better and their muscle memory is definitely improving," she said.
Wall explained muscle memory to be the ability of muscles to complete complex dance movements, then triggering the dancer's cognitive processes. She said that as muscle memory is built, a dancer's capabilities grow."They've moved through basic body control learning all the positions of their arms and feet. They've learned how to turn and not fall over."
Both Wall and Darlington discussed the benefits of teaching dance movements to fourth-grade students specifically."They're just discovering how their bodies work. They see that 'If I do this, I'm using this muscle and if I do this, this muscle moves,'" Wall said.
Darlington explained that at the age of 9 or 10, students are mentally developed to the point that they understand types of movements and dance concepts, but aren't to the stage that they are physically embarrassed to try these actions with their developing bodies.
The culmination of Step into Arts will be a group performance of three different pieces: a Pioneer Dance, Hip-Hop Special, and Japanese Song.The first, choreographed by Darlington, ties to the class' social studies curriculum currently focused upon the history of Arizona.
"This made me figure out how pioneers moved after a long day on the trails," Martinez explained. This dance will feature all of the classes dancing together. However, it will be highlighted by segments performed by individual classes.
The hip-hop dances, created by Wall, will feature each class individually; and the traditional Japanese song will unify the dancers once again.
As an added bonus, those in attendance will also be treated to a special performance by the Canyon Movement Company dancers."It also shows them that there is a future in dance," Darlington added. "And for others, this may be the only dance they ever do or see. So, at least they get to experience it."
Fourth-grade teacher Ellen Fischel said the change she has seen in students through the program is amazing. At the beginning of the program, the students were apprehensive, and even reluctant to participate."They were moaning and groaning, but now look at them! They're all doing it!"
In addition to the fourth-grade series of dance classes, every other class at Cromer will also receive one-time instruction.The $2,000 grant was awarded by the Arizona Commission on the Arts and also includes two other assistant dancers.The project is intended to incorporate dance into classroom instruction in a similar manner to the Keeping Score project being used throughout Flagstaff Unified School District.
***"Nutcracker 2007." (Continued from above)
The technical range of the dancers family structure. Some of the dancers were in elementary school, while others were instructors or had been dancing for more than 50 years…
The childlike tone of the "Modern Bare Feet" version gave some comedic relief when the young mouse doctor attempted to revive the Mouse Queen after her fierce battle with the Toy Soldiers. I also laughed when the young Gingersnap Dolls came out from under the skirt of the character Mother Ginger, who reminded me of a bubbly cartoon character brought to life. The children were animated and enthusiastic, which evoked my childhood imagination.
But, not all of the dancing was performed by youngsters. I was pleasantly surprised at the technique of the dancers a couple of times during the show. When Godfather Drosselmeyer delivers toys to the children during the Christmas party, he winds up his life-size dolls and they begin to dance. The lighting turned disco ball-esque and the music took on an '80s dance beat. The retro twist on this dance was brilliant. The two dancers used modern robot moves and utilized weight distribution…to perform their flat-foot arabesques and jumps. I was mesmerized with these two and wished they had more stage time.
The next piece that caught my eye was the Dance of the Snowflakes. The dancers used geometric arm shapes and weaved in and out of one another. The choreography utilized several dancers at once to perform repetitive movements at different times. The result was elegant and beautiful. The dancers fell gracefully to the floor and came back up again as though they had the buoyancy of beach balls. The number of dancers on stage complimented the grandiose music and was the perfect piece to end Act 1.
…the excitement was turned…up when the Russian dancers took over the stage. The audience clapped and cheered while the Russians jumped and stomped. I was amazed by how fast their feet moved and how much height they got on the jumps.
While the overall technique of the performance wasn't perfect, the dancers were the star of the show. The number of performers and sponsors that came together to help put this performance together gave insight into the culture in Flagstaff. The hard work and dedication of each member of the performance made "The Nutcracker Suite in Modern Bare Feet" a truly memorable experience.
***"Ruins" (continued from above)
"The first formal dance was called 'Ruins' and that's been a year-long project," says Gina Darlington, dancer and director of Canyon Movement Co. "That's a trans-national project that we plan to continue to work on. It's based on ancient dwellings, a site in Arizona, the Wukoki ruins and a site in Ireland, Selskar Abbey. We went to each other's sites and the group talked about what was there, experienced it, walked around, kind of meditated …and out of those experiences we just sort of came back to the studio and created movement to make this dance – but it's still a work in progress."
This work in progress tells a tale of difference and similarity. The dancer's movements explore culture and the people behind tradition. Interpretive movements express, through rhythm, balance and the contrasting moments shared between dancers, a story of realization and harmony, memory and discovery. "For me personally, this was just about sharing those experiences with an audience that will likely never be in both places," Darlington says.
The experience at the ancient ruins which inspired these two companies is not unlike the cultural education they have received from each other – two groups from two different countries coming together to celebrate a shared passion. "It's a challenge to work with different personalities that have different backgrounds and different ways of working," says Darlington. "A lot of the experience is the experience. One of our younger dancers said 'I can't believe I'm partnering with a dancer from half way across the world.' Just to hear that is terrific regardless of what came out of it."
Human Nature Dance Theatre performed a work called "Heart of the Matter" choreographed by Delisa Myles and Jayne Lee which was an expression of love, anger and rejection between two characters who eventually came to find a mirror-image of themselves in each other. Again, confronting in-depth issues of identity and judgment, this work was both eloquent and enlightening. With simple costume and basic lighting in an intimate space, three dance companies created a gala evening of unique, thought-provoking movement with a depth unmatched by many live productions I have witnessed.
Canyon Movement Co.'s Web site features a quote which seems to summarize the cultural value of the evening's entertainment: "Going to see a summer blockbuster movie is sort of like eating white bread. It sustains you. It will do it for a moment. But it doesn't fill the need for something finer, something more delectable, something with a taste that lingers …like live performances." When I left, I felt my soul and my mind were filled to the brim. Though my enrichment was valuable and I consider myself bettered by the experience, sometimes all I want is a slice of white bread with peanut butter and jelly. I was more than ready to get home, sit on my couch with a cold drink and lose it all to mindless reality TV. Perhaps an awakening to such depth of expression and emotion should be a gradual process for me.
***"Convergence" (continued from above)
Available for preview was And to You, Too, reflecting the joy that comes from simple conversations and interactions. Choreographer Katrina Molnar said she was inspired to create this dance by the strong women in her family whom she calls "super heroes."Director Gina Darlington has created a new quartet which originated during the company's tour to Italy last year, entitled Our Hands. "Our hands tell so many stories," explains Darlington. "They are a reflection of our lives. They provide comfort and can express so much with only a gesture." Founding company members Jayne Lee and Kristen McBride will be showing new works as well.
Another twist in this performance is the Studio Theatre setting, allowing audiences to experience the movement "in the round." With genuine diversity of dance talent and choreography, this should be the best dance concerto performance to date. CMC is a nonprofit organization that receives funding from the Arizona Commission on the Arts, The National Endowment for the Arts, the City of Flagstaff, and Flagstaff Cultural Partners, as well as many generous individuals in the Flagstaff community.
***"Nutcracker 2004″ (continued from above)
Corinne Hobson proved to be an enchanting Clara. An experienced, graceful dancer, she embodied the lead role with wide-eyed wonder and the vibrancy of youth, while also effectively expressing the dramatic moments of the tale. Comically, she padded around in oversized pink, fuzzy slippers during part of the dream sequence.
Robert Corbin returned to the Flagstaff stage with flair and presence as the Nutcracker, particularly during his "pas de deux" with the Sugar Plum Fairy, played by Sarah Roberts Cooke. Their tango-inspired tryst, choreographed by Corbin, displayed the two dancers' ballet proficiency while adding a modern elegance. A Middle Eastern dance company, Al Rakasaat, performed the Arabian dance with swirling hips, lavish traditional costumes, jingling trinkets and even a balancing sword act. Maximum Martial Arts' renditions of the Chinese dance and Marzipan were alive with kicking, jabbing and fancy footwork. John Neeley and Samantha Mott performed with bow staffs for the Chinese dance, exhibiting precision and skill with choreographed traditional movements.Ukranian dancer Brent Ewasiuk delighted the crowd with his physicality during the Russian dance, which he performed with CMC director Gina Darlington. And Blanca Obregon's Flamenco interpretation of the Spanish dance dazzled with extravagant footwork and fan flourishes.
Other magical moments included the Dance of the Snowflakes, choreographed by Jayne Lee to include rolling, falling, acrobatic movements and unique shapes as the dancers swirled in the falling snow. Angels danced in a sea of stage fog, and Herr Drosselmeyer, played by Blair Wood, used his mystical powers to raise the Christmas tree and banish furniture from the stage.Perhaps the greatest comic highlight came from the Mice, performed by 7- and 8-year-old students of Canyon Dance Academy. The crowd giggled as the shiny little grey mice skittered about the stage nervously and fought with the toy soldiers.
In all, The Nutcracker Suite in Modern Bare Feet showed Flagstaff a creative, entertaining interpretation of the classic ballet. The audience was treated to a visual feast of delicious sets, elaborate costuming and ethnic variety, and seemingly disparate community groups combined to present a solid, enchanting holiday performance.