Our Mission: Canyon Movement Company, Inc., is a modern dance ensemble dedicated to sharing our passion and excitement with a growing audience by creating and presenting the art of dance through performance, education, and community and collaborative projects.
email: cmcgina1@gmail.com
Mailing address: 
5680 E. Sunset Drive
Flagstaff, AZ 86004
---

---
History of Canyon Movement Company (CMC)
CMC was established in April of 1993, and incorporated in July of 1995.
CMC has produced and performed in numerous venues in the past 26 years. The company has an annual Spring Concert/Festival, produces "A Christmas Carol in Dance" alternating with the "Nutcracker Suite in Modern Bare Feet," a bi-annual Halloween Show, as well as other performances throughout the community.  We work in the schools through lecture/demonstrations and residencies, and travel throughout the region. 
CMC was listed as a company on the Arizona Commission on the Arts roster for community and school based residencies through 2014. 
The company has danced with the Flagstaff Symphony Orchestra and collaborated with other organizations.  CMC performs in the annual Dance in the Desert Festival each July in Las Vegas.  The company has performed with Arizona Contemporary Dance Festival from 1996- 2019.
CMC has worked in Ireland four different times since completing a residency in Wexford, Ireland in October 1996. The company conducted lecture/demonstrations, performances, and community classes during a sixteen day tour. They concluded with a fringe event performance at the Wexford Festival Opera. CMC worked again in Wexford Ireland in 2006. Myriad Dance of Ireland were guests at DanCelebration in June 2005, and June 2006, and CMC traveled to perform again in Ireland in April 2006. CMC traveled to Cesena, Italy to perform in a festival in June 2004.
The company has performed for residencies and lecture demonstrations in Flagstaff Unified Public Schools, charter schools, Tuba City schools, and Grand Canyon Schools. They also traveled to Aspen, Colorado to participate in a residency and performance. They taught 300 students in public and private schools.
The company was commissioned by international conductor Maestro Irwin Hoffman to perform with the Flagstaff Festival of the Arts Orchestra in 1994, and was asked back in 1995 and 1996. CMC and it's director have received grants from the City of Flagstaff since 1992. CMC also receives funding from the Arizona Commission on the Arts, and the Arizona Community Foundation. 
CMC frequently collaborates with other artists including choreographers, musicians, sculptors, visual artists and writers/poets. The company has performed in numerous venues including Heritage Square, Wheeler Park in Flagstaff, NAU, outdoors at Lowell Observatory, Scottsdale Center for the Arts, Coconino Center for the Arts, Las Vegas, MAD BAD festival in the San Francisco Bay area, the Kerr Center at ASU in Scottsdale, The Herberger Theater in Phoenix, Pima Community College in Tucson, and Tuacahn Center for the Arts in St. George, Utah.
---
---
---
BIOGRAPHIES
GINA B DARLINGTONis the executive director of Canyon Movement Company and Canyon Dance Academy. Gina has traveled to Ireland, Italy, and the Southwest where she and the company performed for and taught hundreds of people. She has performed in dance companies in Utah, Missouri, Nebraska, and Arizona. She has been an Artist-in Residence for Arizona where she conducted numerous residencies. Gina was on faculty at Coconino Community College for twenty-three years and has been a guest teacher at the American College Dance Festival. She choreographed for NAU Theater.  She received her dance degree from Brigham Young University. Gina is also on the board of the Arizona Dance Coalition.  She served on the Arizona Department of Education (DOE) Committee to re-write the Arts Standards in 2005-06, and the Arizona DOE National Content Review Committee for Arts Assessments.  Gina keeps busy with family including her twelve beautiful grand-kids.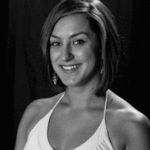 CORI WALL-MEE has been enjoying the art of dance since age two, and been lighting up the stage since age three. She grew up dancing at Darlene Nosworthy's Academy of Dance in Paradise, CA with the D-Nosworthy Dancers, a competing and touring company. At the age of 19, Cori moved to Flagstaff and began dancing with CCC's ENCORE dance company and pursuing her AAS degree in dance. Since graduating, she has been busy working, dancing and teaching for Canyon Dance Academy/Canyon Movement Company, and currently teaches at FALA.  She is an outdoor enthusiast and enjoys spending time with her husband, Trevor, and their pets.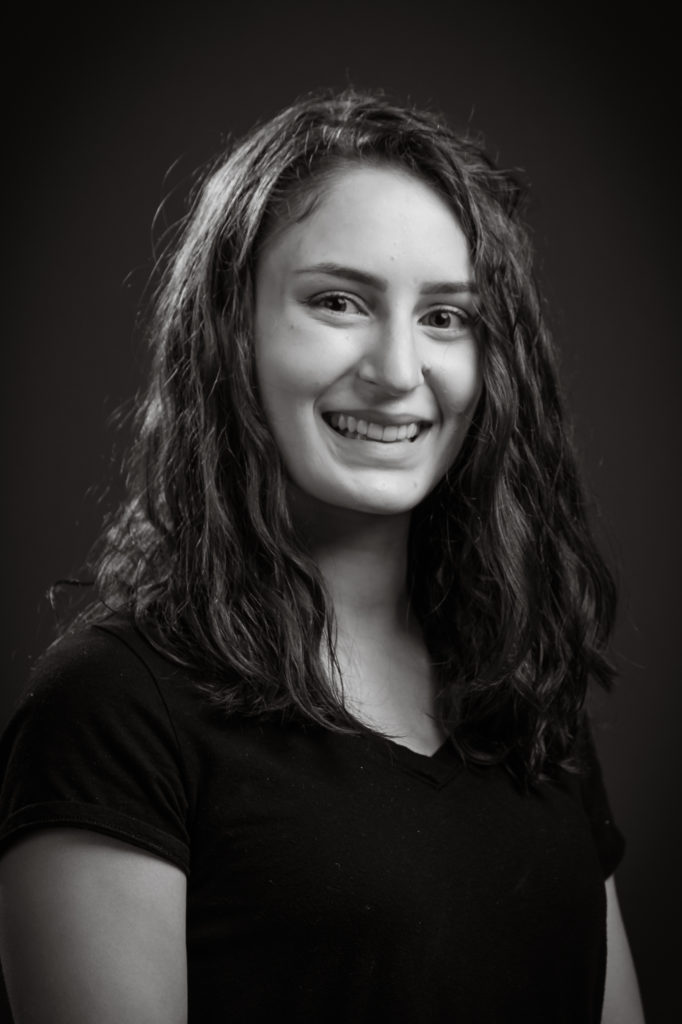 MICHELE CHRISTIAN has been dancing since she was 3 years old at her hometown studio in Northern New Jersey and later at the New Jersey School of Ballet.  Since the age of 9, Michele has competed at countless regional competitions in New Jersey in various styles of dance including ballet, pointe, tap, jazz, lyrical, contemporary, modern, and hip hop.  She continued to dance at the collegiate level while receiving her degree in Exercise Science from the University of Scranton. Michele moved to Flagstaff this summer to pursue her Doctor of Physical Therapy degree at NAU.  Given her extensive background both in dance and injury prevention, Michele aims to lead a class geared towards proper technique and progression to allow students to explore dance in a safe, healthy environment.  Although Michele has studied many dance styles over the years, ballet holds a special place in her heart, and she is very happy to be able to keep dance in her life through teaching at CDA.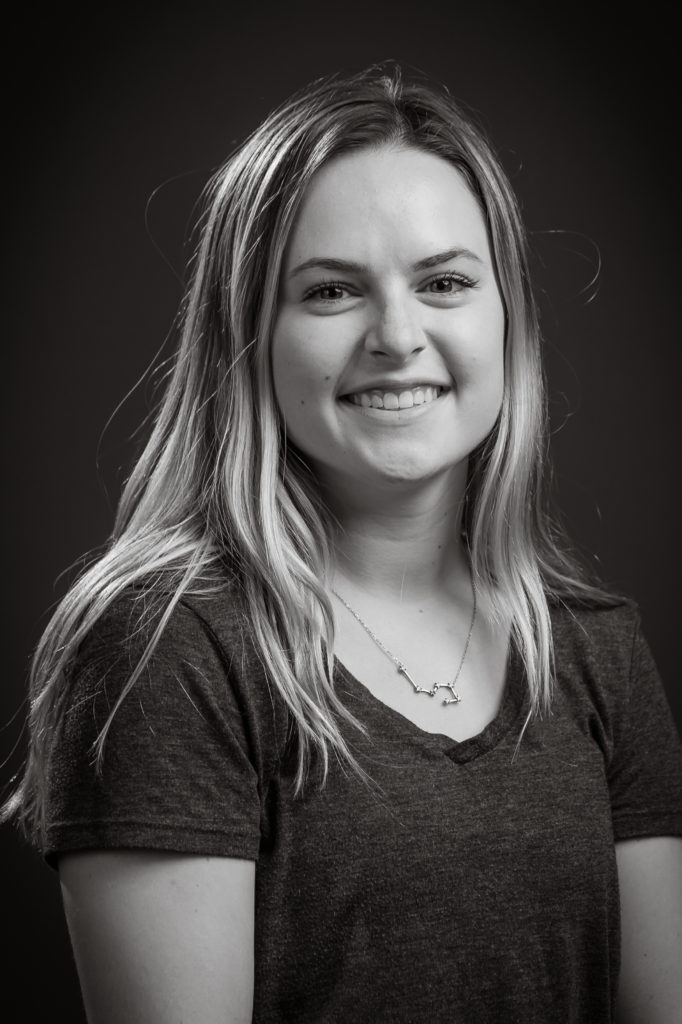 MADDIE MCDONALD has been performing in some capacity since she was a child including, gymnastics, tumbling, cheer, theater and more. She started dancing later in life and quickly fell in love with the art form. Maddie has participated in many performances in the past five years through her high school dance company and pre-professional company, Fusion Dance Ensemble. Previously, she has assisted disabled children in dance and has been coaching gymnastics. She also has choreographed musicals including Les Miserables and Aida, as well as individual work for shows. Currently, Maddie is working towards her dance degree at Scottsdale Community College. Creativity and expression have always been a passion of hers and it is her goal to share it with others
KYLE TAYLOR has been dancing since he was 13. Kyle began dancing in Jr. High School, in Casa Grande, AZ, under the direction of Marsha Hindman. Kyle attended Chandler Gilbert Community College with a dance scholarship for 2 years. Kyle then earned a dance scholarship to attend The University of Arizona. Kyle has enjoyed dancing and choreographing in the Phoenix area for several years and teaching at The Studio in Casa Grande. Kyle has recently relocated to Flagstaff at the beginning of 2019 and is excited and grateful to have met Gina Darlington and Canyon Movement Company – and is extremely excited to be dancing again amongst a great troupe of dancers and friends! Thank you!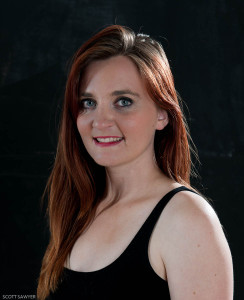 TEAGHAN HAVILANDhas been dancing since they were was a little girl, though they began taking dance seriously in high school at Flagstaff Arts & Leadership Academy under the wonderful instruction of Leslie Baker and Robert Corbin.  They began dancing in Canyon Movement Company's "Nutcracker" in 2010.  You may have seen them as "Rosie" in Theatrikos' "Cabaret" of 2012.  They are so appreciative to her spouse for all her support and love, to CMC for believing in their abilities and challenging them to grow them, and to their loving family. 
THANIA HAVILAND
began dancing when she was fifteen years old at Flagstaff Arts & Leadership Academy.  She started dancing in Canyon Movement Company's "Nutcracker" in 2009.  She choreographed "Cabaret" for Theatrikos in 2012 and continued on to teach several workshops for their children's program.  She completed her Biology degree at NAU.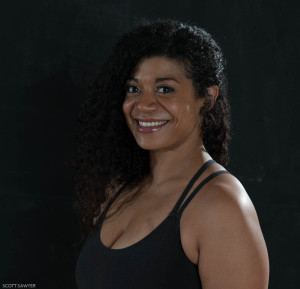 SARAH THOMAS is originally from New Hampshire, and has been dancing in Flagstaff since the age of three. She is a graduate of NAU and CCC but is still a student of life. She has studied and received honors from the Royal Academy of Ballet through NAU's Prep School, and studied and performed at several American College Dance festivals.She has had the honor and pleasure of dancing with CCC's Encore for three years, and has been with Canyon Movement Company for many years. 
CHELSEA TAYLOR graduated from UC Santa Barbara in 2004. She performed with Carmen Carnes Dance Ensemble and Kate Mitchell Dance Company in San Francisco, as well as co-founding, Vispo Dance Company. She now resides in Flagstaff and works for Arizona River Runners.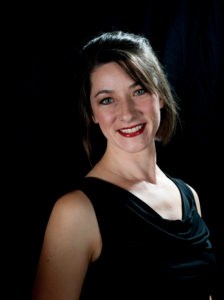 JESSICA TAYLOR has a MA degree in Dance Education from the State University of New York at Brockport.  She taught at Buffalo Academy of Visual and Performing Arts in NY.  She was a high school Dance Program Director in Oklahoma.  Jessica has been an Artist-in-Residence since 1995, teaching and performing in IL, UT, NY, OK, and AZ.  Jessica danced with Chicago Festival Ballet and Perpetual Motion Dance in OK. She currently dances with Canyon Movement Company and is thrilled to be living in Flagstaff.  
DESIRAE GROTH BARQUIN began dancing at Canyon Dance Academy in 2002 and continued to dance in high school as a member of the Flagstaff High School Dance Team. After graduating from Flagstaff High School, she attended Arizona State University where she graduated with degrees in Supply Chain Management and Business Tourism. Desirae serves on the Board of Directors for the Northern Division of the Arizona Historical Society. Outside of work and dancing with Canyon Movement Company, Desirae  enjoys spending time with her family and husband. Being back in Flagstaff, she was able to return to dance and fall in love with it all over again!
NATALIE JONES has been dancing since age three, and enjoyed her premier performance with Canyon Movement Company in 2017  She is originally from Gainesville, Florida, and she graduated from the University of Pennsylvania with a Bachelors in Earth Science, Geology concentration. She is currently working as a Hydrology Research Technician with Northern Arizona University School of Earth Sciences and Environmental Sustainability at Grand Canyon National Park.
AMANDA KAPP danced with Canyon Movement Company for several years before developing an interest in creating video dance.  Her recent piece "Sequential" won Audience Choice for the Northern Arizona Film Festival and has been shown in film and dance festivals across Arizona as well as at the International Dance Film Festival in Burgundy, France.  She is extremely appreciative of all the support and creative nurturing from CMC Across the years.
---
---
---
Founding co-director: JAYNE LEE (emeritus) has choreographed more than 100 dances for companies worldwide. Trained as a dancer in London and at Julliard, she danced and choreographed for London Contemporary Dance Theatre for 10 years and toured internationally. Jayne co-founded and co-directs both Human Nature Dance Theatre and Canyon Movement Company. Jayne is an associate faculty member at Coconino Community College and she choreographs regularly for NAU's theatre department. Jayne is a Guild Certified Feldenkrais Practitioner® with a private practice in Flagstaff. She has served on the board of Grand Canyon River Guides and still works on the river in the summers.
 Founding co-director: KRISTEN MCBRIDE (emeritus) is a founding member of Canyon Movement Company. She has danced with several modern dance companies and choreographers: Funhouse Movement Theater, Semaphor, ZUZI! Move IT!, and Liz Casebolt and Carly Condor. She was a guest choreographer for "Poetry in Motion" in Wexford, Ireland in 1997. Kristen received a Masters in Range Science and Management from the U of A in 2001 and now works with her husband Scotty for the National Forest Service in Bend, Oregon. 

        © 2015 Canyon Movement Company    
         I
T support provided by SNAPTEK